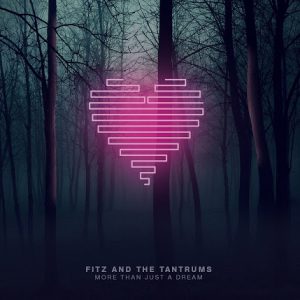 by Brittany #Rees
Coming off the success of her second album with Fitz and the Tantrums, powerhouse vocalist Noelle #Scaggs has hit the road with the band for its national tour. Fitz and the Tantrums will be headlining a sold-out show at #Cleveland's House of Blues on Friday. In this exclusive interview, Scaggs, an #ally, talks about the More Than Just a Dream tour and her views on equal rights.
You've toured with Flogging Molly and Maroon 5. How does this tour compare? How have the crowds been?
I would say that the crowds are not so different. We have a lot of old and new fans that have been attending the shows. The demographic is always different, but for the most part I noticed that there is always a good mixture of young and old, people coming with their entire families because one of the grandchildren or the mothers or fathers hooked one of them on to the band.
What can people expect from this tour?
A lot of dancing, a lot of clapping and a whole lot of singing along. It's been just five years since the band started and you've already gained so much of a following.
Has it seemed quick?
I'm not sure what quick means anymore, to be honest! When you're on the road, time always seems to run away from you. Granted, it has only been five years for us, but we have all been in this world for so long that for us it's just a part of the journey and the work we have all been putting into our craft that is now beginning to bear some wonderful fruit.
You've gotten a lot of support from the gay community. Why do you think that is?
The gay community isn't different from any of our other fans who are not gay. It's just people who enjoy great #music coming to our shows to let themselves go for an hour or two. The reason why we do what we do is to break down those barriers. That is what music is about.
Do you consider yourself an ally?
Yes I do, I think any human being should be treated with the same respect as the next. Plain and simple as that.
The New York Times has compared your music to Hall & Oates, and others have compared you to classic soul musicians like James Brown. Do you feel the classic influences when you write? If so, how do you balance old school influences with staying progressive?
Yes, absolutely. Especially when we were first developing the sound. And those influences still exist on this new album (More Than Just a Dream), we just really pushed the envelope in modernizing what we began with our first album Pickin' Up the Pieces even further. We didn't want to limit ourselves in any way. We wanted to make sure that the songs themselves took precedence over what we thought would work best for our fans and the critics. We had to create an album that challenged us and in that create a record, which we all loved. You can just allow your influences to be a guide or inspiration while still allowing your own voice to shine through. I think this is how we keep the balance.
Fitz and the Tantrums' latest single, "Out Of My League," hit No. 1 on Billboard's Alternative Charts in October. You can catch Noelle Scaggs with Fitz and the Tantrums on tour now.