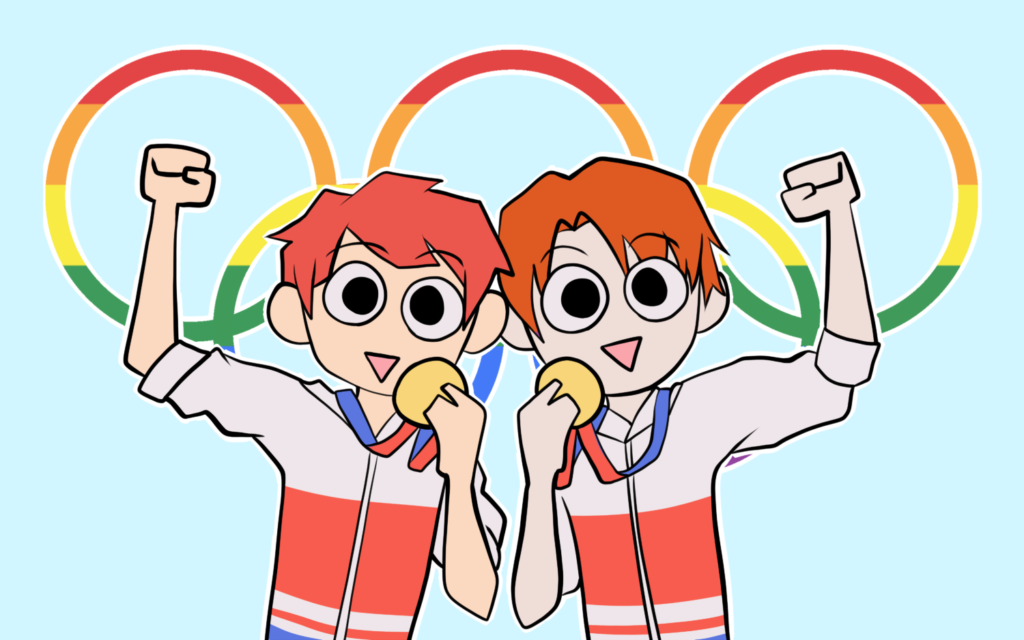 With at least 36 openly LGBTQ+ athletes participating, the 2022 Winter Olympics has made queer history by having the largest number of queer athletes competing to date. 
According to Outsports, the number of LGBTQ+ athletes participating in this year's Olympics has doubled since the last Winter Olympics in 2018, breaking the previous record of LGBTQ+ athletes. In 2018, the previous record was 15 openly LGBTQ+ athletes participating. 
Timothy Deluc, American pair figure skater, makes history by being the first openly non-binary Olympic athlete on record. Deluc is among several other LGBTQ+ figure skaters, as there are 10 openly queer skaters currently competing. 
Deluc and their skating partner Ashley Cain-Gribble broke a U.S. record by scoring 79.39 points (the previous record being 77.46 points). Instead of focusing on classic themes of romance in their routines, the duo emphasizes themes of equality. 
This significant representation helps to inspire pride in the athletes' various home countries. Having queer representation on a global scale is extremely reassuring to many queer individuals around the world. 
"It is so important for young queer athletes to see themselves represented in huge events such as the Olympics," says Sophia Ball, sophomore international relations major at Kent State. She emphasizes that growing queer representation in any field (even beyond the Olympics) is an essential step to acheiving legitimate equality. 
The first gay Olympian, Robert Dover, participated in the 1984 Olympic games. Since then, there has been great growth as the number of LGBTQ+ athletes has been multiplied. 
"I think that it is very likely that number of queer athletes participating will significantly grow in the coming years," Ball says, "It already is rapidly changing every year as people are slowly becoming more accustomed to gay representation."  
As the 2018 record has already been surpassed this year, it can be assumed that LGBTQ+ representation will continue to increase in the future. This year's historical games have shown that as society progresses, queer representation will grow; however, there will always be room for more history to be made.