#Coming out is like diving into the center of a lake off of the top of a pontoon boat. Standing there peering into the water, you have the fear of the unknown. Everything in your body tells you that this is probably not a good idea. Jumping is the first step. Once you hit the water it can be exhausting to keep swimming and you still have that fear. Will I be able to come back up in time? Will something pull me under? No matter how exhausted you get, you can always lay on your back and float. Relax and take it easy; the water will carry you.
Whether you have been out for a while, or you're coming out for the first time, it can be an overwhelming experience. Before you come out to others, especially at a new place like your university, you first have to come out to yourself. However, you don't have to have everything 100 percent figured out. Accepting who you are is a process and a journey. Know that you don't have to label yourself at first or at all. Don't be pressured to fit a certain mold or label.
The best time to come out is when you are comfortable with yourself. You should never feel forced to come out. Luckily, there are a great deal of resources on many campuses.
Coming Out at #Kent State: Resources to Help
One of the biggest resources on the Kent campus is the LGBTQ Student Center. The center promotes an inclusive campus and community that welcomes all people. According to Kent's website, "the focus of the Center is to provide a welcoming environment where #LGBTQ students, their allies, families, and friends may connect with caring and informed staff that can provide assistance, resources, and referrals." If you're looking for a way to get involved and make new friends, the students and staff at the LGBTQ student center can help. 
Another resource is PRIDE! Kent, which stands for People Respecting Identity, Diversity, and Equality.
They hold meetings every Thursday at 8 p.m. in the student center's governance chambers. Anyone is welcome to attend. Their events and weekly meetings are safe spaces for LGBTQ students and allies.
In addition, Trans*Fusion is Kent's transgender group and one of many LGBTQ clubs on campus. They meet on Thursdays from 6 to 8 p.m. in Bowman Hall and welcome cisgender allies as well as trans students.
Threads is another organization on campus that welcomes people of color in the LGBTQ community. Their meetings are held on the second and fourth Wednesday of every month at 7 p.m. in the Student Multicultural Center on the second floor of the Kent Student Center.
Kent also has licensed psychologists on campus through the University Health Center who provide consultation regarding mental health. If you don't have health insurance, Psychological Services may offer a sliding scale.
Coming Out: From High School to College
Finding a club or group on campus like these offers you the backing you need if you find yourself feeling lonely or lost. Making the switch from high school to college can be a big step, but this is the time to find yourself and start a fresh chapter. You might have come from a high school that wasn't LGBTQ friendly and it was likely hard to be yourself. It may reassure you that Kent is more welcoming. Campus Pride, which ranks how LGBTQ-friendly different colleges are, gave Kent State University 3.5 out of 5 stars. And in 2015, Kent State was awarded INSIGHT Into Diversity's Higher Education Excellence in Diversity award.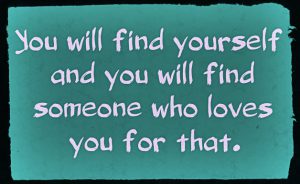 Remember, your sexuality or gender accounts for only one of the thousands of qualities you have; it's a part of who you are but it doesn't have to define you. You aren't necessarily a "gay or transgender college student", you are a college student who happens to be gay or transgender. However and whenever you choose to come out, know there are people out there who are just like you and will support you. The key thing to remember is to just be yourself; you're among friends and good company. You don't get many fresh starts in your life, so don't let it pass you by. You're the only one who knows who you are and no one else can convince you otherwise. You will find yourself and you will find someone who loves you for that.