The School of Journalism and Mass Communication (JMC) hosted "The Effects of Heroin: A JMC Conversation on Thursday night, discussing the heroin and opioid epidemic that is facing both northeast Ohio and the nation.
The conversation featured four panelists: Greg McNeil, the founder of Cover2 Resources, an organization for parents of opioid addicts; Maureen Keating, a chemical dependency counselor at University Health Services; Dr. Jennifer Kulics, Associate Vice President and Dean of Students, and Jarrod Pyle, a recovering addict and treatment counselor for Oriana House, a local treatment center/nonprofit. The conversation was moderated by Professor Stephanie Smith, a professor in JMC.
The night consisted mostly of hearing from each of the panelists and their experiences with heroin.
Pyle talked about his time as an addict, telling the crowd that his addiction started with prescription opioids [sponsored link], then progressed to heroin.
"I tell people that my addiction started in your medicine cabinet," said Pyle.
McNeil, who lost his son to heroin addiction a year earlier, talked about to what extent an addict in the family changes a family dynamic.
"It's transformational," said McNeil. "It transforms your relationship, your loved one is a completely different person. This a big thing, to support a loved one through addiction."
McNeil also touched on how important it is to help, rather than judge, those who have become addicted.
"We all need to become advocates for those who need help," said McNeil. "You'd never try to climb Everest on your own, you need help and support. It's always necessary to reach out."
Keating addressed the causes of addiction, and said that underlying reason for any addiction is always some form of pain.
"Sometimes pain hides behind a smiling face," said Keating.
The conversation was hosted by JMC's Student Voice Team, a diversity organization for the school that focuses on giving everyone a voice in their own education. The Student Voice Team hosts a conversation every semester, choosing a topic that is both relevant and that profoundly affects students.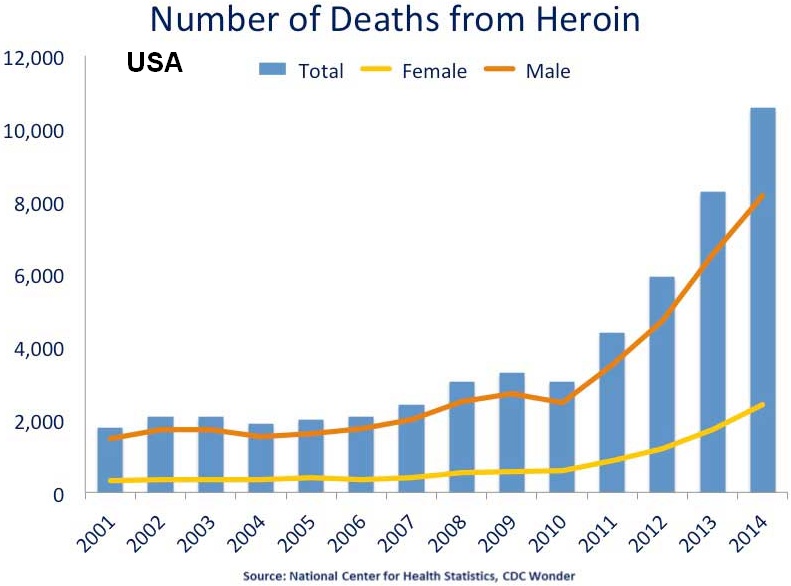 "The heroin epidemic is a huge problem in our area, and it's something that's not talked about," said Student Voice Team Social Media Director Andrew Atkins. "We thought it was important to start the conversation."
According to the Centers for Disease Control and Prevention, An individual dies of an opioid overdose every two and a half hours in Ohio. In 2014, Ohio was second in the nation for drug overdoses.
For members of the #LGBTQ community, addiction rates are much higher. Although data on the rates of substance abuse in gay and transgender populations are sparse, The Substance Abuse and Mental Health Services Administration estimates that between 20 percent to 30 percent of the LGBTQ are addicted to illegal substances, compared to about 9 percent of the general population. A 2011 report by the National Center for Transgender Equality and the National Gay and Lesbian Task Force found that 26 percent of transgender respondents used drugs and alcohol specifically to cope with the impacts of discrimination. Also, since most treatment programs and inpatient facilities segregate by gender, transgender people face further discrimination when seeking treatment, which intensifies this problem.
In order to pay tribute to those who have passed away from an overdose, a candlelight vigil will be held on Tuesday at the K on Risman Plaza at 7 p.m. Students are encouraged to attend.