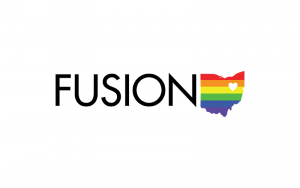 March is #Women's History Month, a time to reflect on the achievements of women, analyze how feminism has influenced history and contemplate the next step toward gender equality for all people.
On the homepage of the Women's History Month website, there are a plethora of panels and events celebrating everything from female illustrators to the real-life women that inspired "Hidden Figures" to women in the military. And yet, something is missing.
Where is the celebration of queer women, who have historically been at the forefront of social movements?
Intersectional movements like Black Lives Matter and the push to remove Confederate statues were spearheaded by queer women of color, but still the contributions of queer women are often neglected.
According to Suzanne Holt, women's studies professor at #Kent State, the concept of "queer" has always been an integral part of the feminist movement, dating back to the days of Virginia Woolf.
Women in those days were, as Holt said, "wild animals in the cage." Bound by circumstance, they turned to artistic media to express their inner inclinations toward freedom.
"I think in some ways," Holt said, "long before we used the word the way we use it now, there was something that we would probably use in verb form – 'queering' – that was happening whenever women took a pen to paper and put their thoughts down."
Holt said this "queering" came from the act of women questioning the legitimacy of their oppression, regardless of their sexualities, although many of them did identify as gay or bisexual. She said this original feminist framework still lingers in the proclamations of modern activists.
"You have this undeniable impact of women who dared to live according to their own persuasions… and to me that's still the heart of what's being done in most significant social movements," Holt said.
When women eventually gained more financial and social freedom, the movement shifted into the public sphere.
"[It] changed the game board," Holt said. "I think that's one of the reasons men navigate the game better – they actually know the game board… I know that's a rift in feminism. To what degree should you play the wicked game, to win the wicked game and start a new game? And to what degree are you compromised, even sullied, by playing the wicked game?"
Furthermore, she says, laws and social changes tend to focus on doing the right thing instead of "undoing" the wrong that prevented women from reaching the start space – like the historic denial of access to education, jobs, social platforms and opportunities.
Queer women, Holt added, tend to understand the degree of that wrongdoing more than others because they have been more "violated" by social conventions.
Takiyah Thompson, one of the queer women who toppled a Confederate statue in North Carolina last August, told The Herald-Sun that she stands up for herself because no one else is willing to do it.
"I think because I occupy so many intersecting oppressed identities, it just lessens the amount of people who are willing to take up my cause," Thompson said in the article.
This sentiment is one echoed by many queer activists, including Kent State's own Dolores Noll.
How Dolores Noll Helped "Queer" Kent State
Dolores Noll, 87, was an English professor at Kent State for many years. When she came out as a lesbian in 1971, she became one of the first openly-gay professors at the university. According to her long-time partner, Pat Hatfield, she was almost never closeted after that.
"She preferred to come out in front of crowds," said Pat, 69.
The two women have been together for 34 years, and met while Pat was finishing her undergraduate degree. Pat was going through a divorce when she realized she was queer. She called the local women's shelter for advice.
"I called and said, 'I'm a lesbian, where are the others?'" Pat said, laughing. The center directed her to talk to Dolores, who at the time referred to herself as the university's "lesbian-in-residence."
They knew right away that they liked each other. Pat was right by Dolores' side as she fought for #LGBTQ students. Dolores was the co-founder and faculty advisor for the Kent Gay Liberation Front (KGLF), which has since been renamed PRIDE!Kent.
The first KGLF meeting was held in Dolores' home in the fall of 1971. At the time, Pat said, the environment for gay students and faculty was terrible – a fact that influenced Dolores to wait until she was tenured to come out as a lesbian.
"She knew she likely would have been fired," Pat said. She also said there were some students who were expelled for their sexuality, but could not remember details of the incidents.
Violence toward the group was common. In 1979, KGLF told the Kent Stater it was being targeted by frequent anti-LGBTQ attacks. One member reported having rocks thrown at him, and windows were broken in a member's dorm room and the KGLF office. A meeting was also interrupted by athletes from another university throwing "a cup of liquid" at the group.
In 1981, during KGLF's (then called the Kent Gay/Lesbian Foundation) annual Halloween dance, someone threw two canisters of tear gas into the crowd. The Kent Stater reported that at least eight people were treated for "smoke-related injuries."
Two people were arrested and charged for the attack, and the investigation was later criticized by victims for being too lenient on the accused.
Through all the intolerance of the time, Dolores positioned herself as someone students could come to in times of need. According to Pat, she counseled closeted students to either "cope with their self-hatred or come out to themselves." She even prevented one student from attempting suicide.
Her compassion, although hidden under a reserved, ministerial exterior, was what made her presence so large.
Suzanne Holt, who first met Dolores Noll when she took a class Noll taught, theorized that "empathy grows from felt pain." Dolores agrees. Pat says her partner's experiences as a queer woman are a deep part of her feminism.
"These were revolutionary days," Pat said. "She was [a feminist] before, but not nearly as powerfully."
Powerful is a good word to describe Dolores. Both she and Pat now live in an assisted living center in South Carolina. Dolores has severe dementia, and does not remember many of the "revolutionary" things she helped accomplish.
But Pat remembers, and speaks fondly of her partner. To her, Dolores is a compassionate, kind and funny woman with a habit of always needing to be in charge.
"It's a deep part of her personality, to the point of bossiness," Pat said with a laugh. After being convinced by Pat to retire early, Dolores became ordained in the United Church of Christ, a liberal religious organization, "just to have something to do."
Dolores, spurred by her love of being the boss, would have become a politician if her parents, both teachers, hadn't expected her to follow their career paths. Pat said that dream never died.
"She's a political animal," she said. "Still, at 87, she wants to be a senator."
Maybe it's better she didn't.
"People now are not looking to leaders the way people in the past did," Suzanne Holt said. "We're looking more to peers that inspire us."
Fracturing in the movement: How our labels have defined us and then divided us
This idea could explain why people like Dolores Noll and Takiyah Thompson – ordinary people who take up activist mantles – become icons in modern feminist spheres, especially now that feminist identity is resting more and more on labels.
"In principle, intersectionality is an important concept that we've totally misapplied," Holt said. "The reality is, gender isn't real… race isn't real… class isn't fundamentally real, it's made material and economically real. So we have these arbitrary categories that have been imposed on us."
Women, Holt said, have been subjected to these constructs and placed in categories "not by our own hands," and there are conflicting ideas of how to cope with it. Historically, there have been movements advocating for the removal of such constructs, the "throwing off" of the burdens of race and gender.
But there are also those who say we need to "own" these identities and categories, which Holt says leads to an "awkward place" where new margins are created, and certain identities are politicized as negative and positive.
"We're imposing these litmus tests on one another as feminists," she said, "and I don't see that going well at all."
Women, Holt said, are being pitted against each other by these "tests," as well as by media that magnifies feuds between female celebrities and pits women against each other as competition rather than peers.
"I don't see us doing what I think a lot of the early feminists had as one of their emerging themes, this idea of really liking women," she said. "Of really feeling something for them, wanting to understand them."
Holt said that feminists must be willing to allow each other to make mistakes, ask hard questions, tell elements of the truth that are uncomfortable and approach feminism with a new mission to find common ground.
Maybe, she added, that ground lies in finding a common cause, whatever that might look like.
As for the contributions of queer women, Holt thinks it's important to remember them.
"The sheer number of women who… did the work," she said. "In one way or another, (they) were daring to really tweak, or turn upside down, the status quo, and to do it in a public way."
As March draws to a close, remember women who did the work – Dolores Noll, Takiyah Thompson and even Virginia Woolf –  and truly embody the spirit of what Women's History Month is about.
As Gerda Lerner, former chairperson of the Women's History Institute, put it:
"Women's history is women's right—an essential, indispensable heritage from which we can draw pride, comfort, courage, and long range vision."