Bar 145° is a #bar and restaurant in downtown Kent that prides itself on having better food than the usual, cheap pub food. Kelli and Kristen went down to see just how good #Bar145° really is.
Kelli's #review:
Blackbean burger Panini
3.5 out of 5 stars
Veggie patty with organic Gouda, roasted tomatoes and red pepper aioli on toasted focaccia. Served with mini bruschetta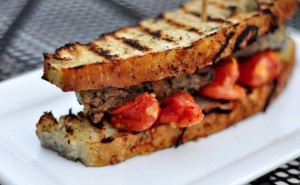 After a chance encounter with a veggie burger this summer—(read: I ordered it, thinking it was the real deal)—I have been hesitantly curious about this species of burger. So I opted for 145's take on the vegetarian fare, and I was not disappointed.
The presentation of both the sandwich and bruschetta were impressive. After cutting the burger in half, I couldn't eat it with my hands as it fell apart—but it didn't matter, anyway. The bread was so soggy with butter that I ate just the patty with a knife and fork. But that turned out to be perfectly fine, as the veggie patty had a great, earthy taste, dense enough to stand on its own. As a new veggie burger eater, I'm always amazed by the taste: a little bit burger, a little bit vegetable and always very filling.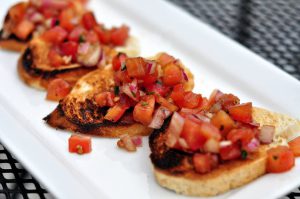 Sad, soggy bread aside, the roasted tomatoes had a succulent life of their own. I forwent the toasted focaccia, so the side of bruschetta was perfect. Mini slices of toasted bread topped with a well-balanced spread of tomatoes, onions and oil. They were so good, Kristen snagged two. Speaking of Kristen…
Kristen's review:
Gnocchi and Mussels
4.0 out of 5 stars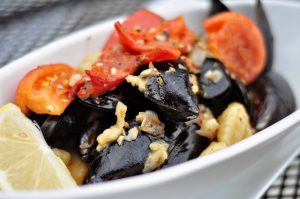 At first I thought that the combination of such dense pasta and mussels would be too weird to actually work. Trying to be more adventurous and taking into account the fact that I love all the components individually, I decided to take a chance on this dish.
The presentation and flavors were all on point, freshly roasted tomatoes and garlic generously portioned on top of steamed mussels. The gnocchi was buttery and soft; the only problem was that there were about five in the entire dish. It's a common problem college kids run into, paying a lot for something that doesn't have the same portion size as on campus dishes. But honestly the flavors and quality made up for my dinner running on the smaller side.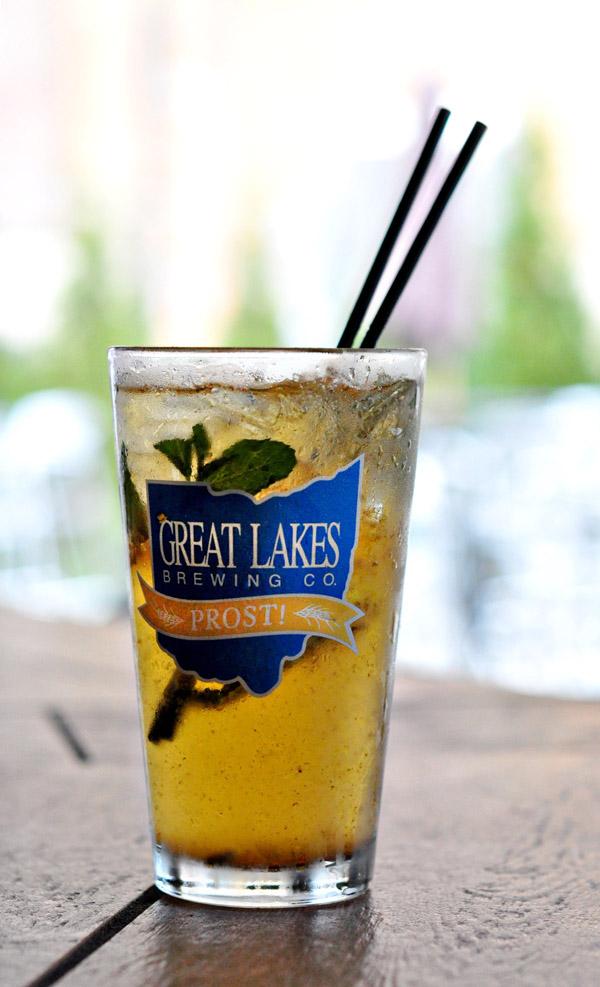 Angry Bird
5 out of 5 stars
Things that excite me when I order a drink are the words 'secret' and 'apple ale'. While the real recipe of this drink remains a secret, I can verify that muddled basil, lemon and cinnamon all play a part in this belly warming drink. Its also decently sized, which can go right to your head if you're not careful.