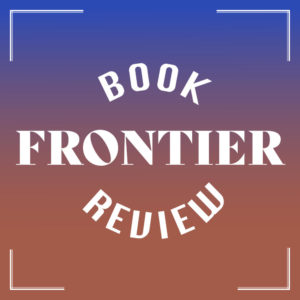 Grace Curtis' upcoming novel, Frontier, is called a "queer space western for fans of Firefly and The Mandalorian," and it is exactly that. The story is set on a desolate Earth, hundreds of years after most of the population escaped inhospitable climates and made a home in space. The only ones who stay belong to a religious sect that worships Gaia, the Earth mother, and find technology and space travel sacrilegious. The world is overrun by a lawless society controlled by the High Sheriff and his corrupt Deputy. 
When Earth's first visitors in three hundred years aboard an aid ship crash down, The Stranger finds herself separated from the rest of her crew. She must now navigate through an unfamiliar world filled with people who detest her space-born existence. She sets off to discover the truth of their crash and reunite with the woman she loves. 
Frontier is fast-paced and keeps you turning from page to page. You're introduced to a wide variety of characters in each chapter that help to create this far-off world. These characters come from all different genders and races. The book is filled with the representation many of us hope for. It's a science fiction novel with queer characters. It was refreshing to read a book in my favorite genre and see characters like me, without the plot being central to their sexuality. The queer characters could just exist within the fantasy world. It delivers in all the ways I hoped it would.
Curtis is an author based out of Bristol, UK who mainly makes her living from video games. She works at Future Friends, a game publisher, and writes for magazines like Eurogamer and Edge. Next, she is working on another science fiction novel, Floating Hotel, a story that is set in the galaxy's most luxurious hotel full of intrigue and mystery.Frontier features everything one could want in a sci-fi novel accompanied by a little lesbian romance. The book will be out in hardback, eBook, and audiobook on February 14 and pre-order links are live now.