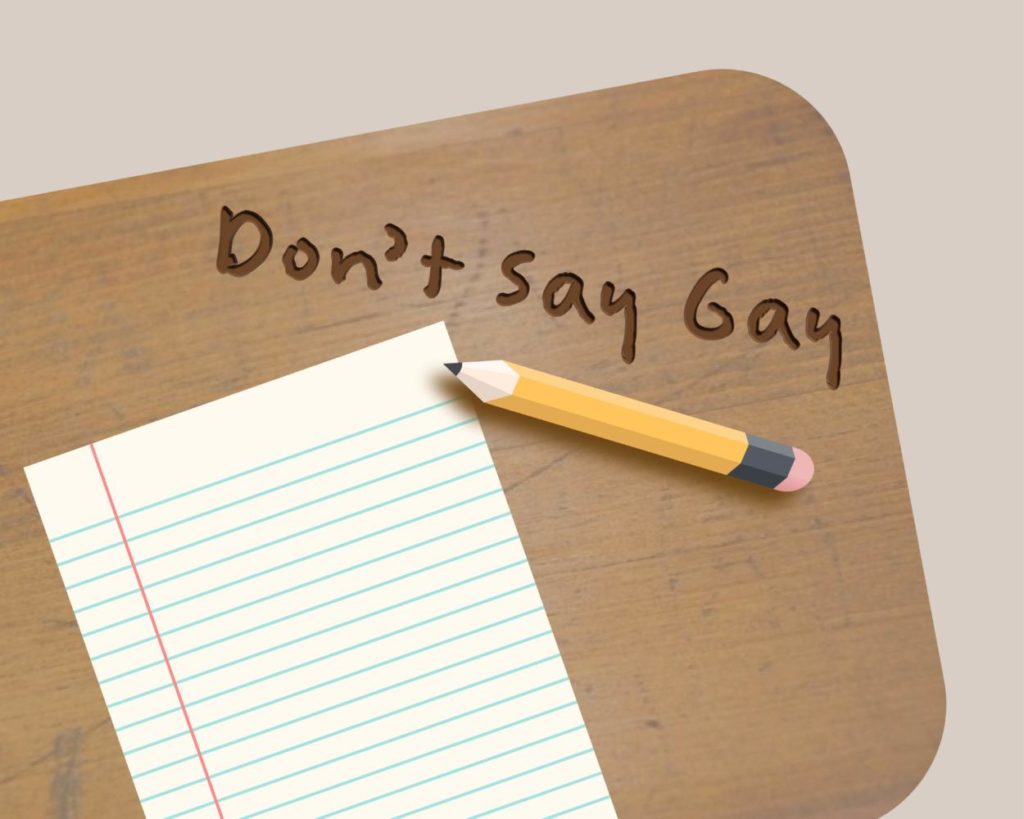 The Parental Rights in Education Bill, nicknamed the "Don't Say Gay" bill, was signed by Florida govenor Ron DeSantis on March 28, 2022 after it passed the Florida State House of Representatives and Senate. It is scheduled to go into effect on July 1, 2022 according to FindLaw. 
This law bans any classroom instruction on or discussion about sexual orientation or gender identity in public schools. The bill reads, "Classroom instruction by school personnel or third parties on sexual orientation or gender identity may not occur in kindergarten through grade 3 or in a manner that is not age-appropriate or developmentally appropriate for students in accordance with state standards," according to NPR.
The bill originally also had a proposed amendment that would require school officials to report a student's sexual or gender idenitiy to their parents if students disclosed to the officials, according to ABC News. This was later withdrawn by State Representative Joe Harding, the sponsor of the bill, shortly before the debate on the State House floor due to national outcry.
Supporters of the bill argue that it lets parents determine whether children learn about LGBTQ+ issues and what LGBTQ+ content they are exposed to. It also gives them the power to sue a school if the bill's provisions are violated. 
DeSantis said teaching kindergarten-aged kids "they can be whatever they want to be" was "inappropriate" for children. He continued, "It's not something that's appropriate for any place, but especially not in Florida."
The bill has been widely opposed because it would further stigmatize and isolate LGBTQ+ students. This could then lead to bullying, attacks, and detrimental health effects.
The Trevor Project, the world's largest suicide preventaion and crisis intervention organization for LGBTQ+ youth, condmens the bill. Their research found that LGBTQ+ youth who learned about LGBQT+ topics in school had a 23% lower rate of suicide attempts than those who did not study these topics.
Sam Ames, the Trevor Project's Director of Advocacy and Governmental Affairs, discussed how this bill will erase the identity of LGBTQ+ youth and force many back into the closet. They said, "LGBTQ students deserve their history and experiences to be reflected in their education, just like their peers."
There are also state politicians who oppose the bill. "This is going to endanger the safety of our LGBTQ students and adolescents," said Senator Annette Taddeo during the debate before the bill ultimately passed the Florida State Senate.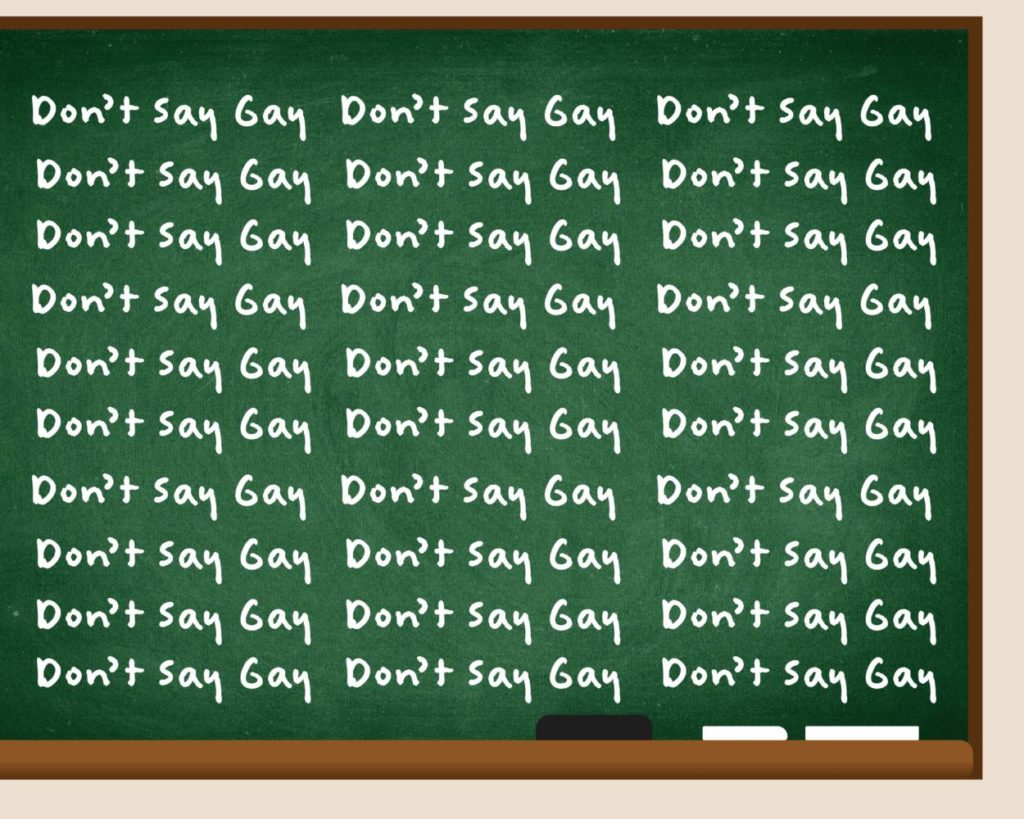 Additionally, the passing of the bill in Florida could lead to other states in the U.S. to follow with their own bills, which is already happening. PEN America, a free-speech organization, has tracked this issue of educational gag orders and have found 15 proposals in nine states. 
For example, House Bill (HB)
2662 in Kansas would "make it a misdemeanor for any teacher who uses materials depicting homosexuality in any way, not
just if the depiction is sexually
explicit or celebratory." 
Similarly, South Carolina's HB 4605 would prohibit a long list of concepts in classrooms, but then it shifts to forbid teachers from "subject[ing]" students to "controversial and age-inappropriate topics" like "gender identity or lifestyles." HB 1040 in Indiana is comparable as well, prohibiting any discussion on sexual orientation, "transgenderism" or gender idenity without the consent from parents. Additionally, in Tennessee, HB 0800 would prohibit the use of textbooks or other materials that "promote, normalize, support, or address lesbian, gay, bi-sexual, or transgender issues or lifestyles." 
In Ohio, Republicans have already introduced HB 616, their own version of the Florida bill. This Ohio bill would ban discussion on gender identity and sexual orientation in kindegarten though grade three classrooms. These topics can be discussed in grades four through twelve but it must be "age-appropriate or developmentally appropriate for students in accordance with state standards."
HB 616 would also ban so-called "divisive or inherently racist concepts" including "critical race theory; intersectional theory; the 1619 project; diversity equity, and inclusion learning outcomes; and inherited racial guilt." 
This bill was introduced by Republican representatives Jean Schmidt and Mike Loychik. At this time there are no co-sponsors and the chances of the bill passing are unknown, according to Clevelad.com. There is cause for concern as Republicans have the supermajority, much more than half, in the Ohio General Assembly.
The "Don't Say Gay" bill passing in Florida is a dangerous signal to all LGBTQ+ individuals and allies. It has opened the way for my other states to introduce their own anti-LGBTQ+ legislation. To prevent these bills from being passed, contact your legislators to voice your opposition.