Follow up from Fusion's December 2020 Story
In December, Fusion reported that while the COVID-19 pandemic had negative impacts on the LGBTQ+ community, many trans and nonbinary people—especially those living on their own or in accepting households—no longer felt the pressure of conforming to the gender binary, which is enforced through social rewards and punishments. As sociology professor Bobbi Reidinger, PhD, wrote at the time, "Because our identities are reinforced by those around us, when we're no longer around as many people, that reinforcement lessens if not disappears all together." This led to increased safety, gender experimentation and gender redefinition for many trans and nonbinary people. 
However, many pandemic restrictions that were in place in December 2020 have now been lifted. When our first article was published, a stay-at-home order and mask mandate were still in place, and a curfew had been established to limit gatherings, especially during the holiday season. Kent State University was largely not operating in person, as a planned semi-shutdown had gone into place after Thanksgiving break, and indoor and outdoor masks, as well as six feet distancing requirements, were in place on campus. Only the indoor mask mandate remains. 
Despite these changes, many of the lessons learned by trans and nonbinary people during the lockdown stage of the COVID-19 pandemic have not only lasted, but made a permanent impression. 
The pandemic led many people who had not previously identified as trans or nonbinary to question their gender, including Delia Brennan of Brecksville, Ohio, who uses she/they pronouns. She identified as cisgender before the pandemic but found that quarantine shed light on their identity in a new way, and came out as nonbinary and genderqueer.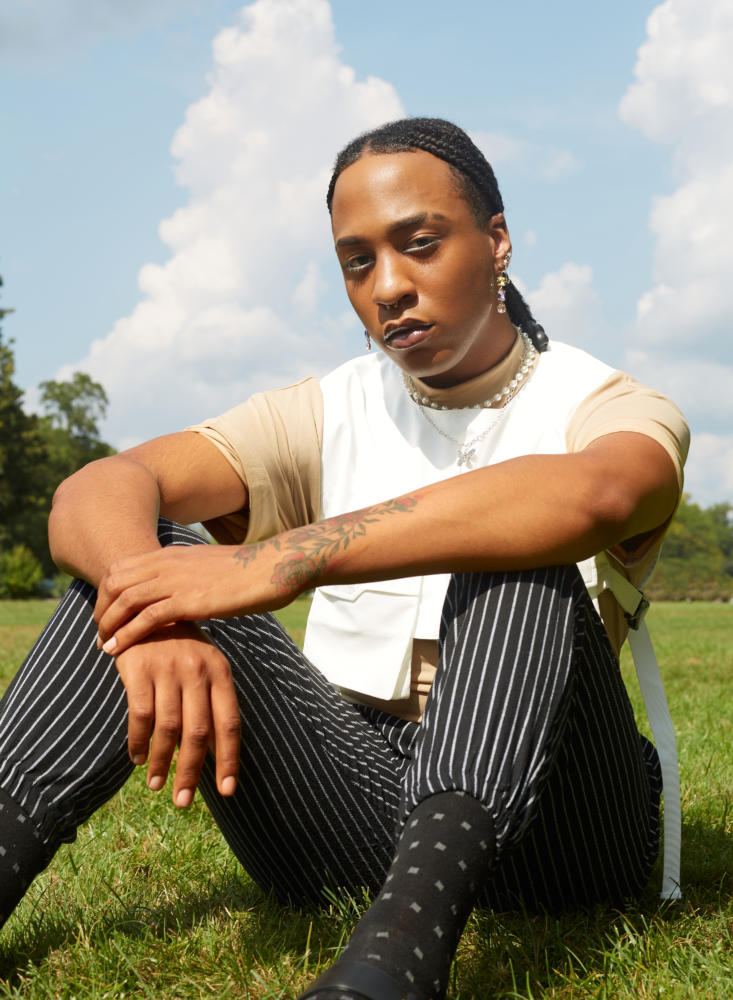 In December of 2020, Brennan lived at home and almost never went into public spaces. Now, she has a majority of in-person classes, lives with four roommates, and has much more frequent interactions with others, many of whom they are coming out to for the first time. She feels that coming out during quarantine paved the way for these introductions. 
"Quarantine allowed me the time to grow and process my gender identity, come out to those close to me, and then eventually, come out publicly (on social media), all while classes were remote and the world was pretty shut down. Now that things are opening back up, I feel like my complete comfort and practice coming out has made new interactions really straightforward regarding my identity." 
The self-isolation stage of the pandemic also provided new opportunities for gender performance, an idea echoed by Noah Gibbons-Shapiro of San Jose, California and Ezra Silkes, a sophomore at Kent State, who are both nonbinary and use they/them pronouns.
Since then, Gibbons-Shapiro has moved from living at home with their parents and attending school virtually to living on their own and going to school in-person, and Silkes has started working an in-person job, but both have continued to embrace the gender presentations they first experimented with in quarantine.
"I think I've sort of honed in my comfort with things I associate with femininity and gotten into a really good practice of knowing what will be comfortable to me and wearing those things…it feels less experimental than it did last time we talked. Instead, it feels like a more regular routine in my practice of gender," Gibbons-Shapiro explains.
Silkes agrees, saying, "I have found myself being a lot more willing to go into the caricature side of gender…I do find myself being a lot more willing to touch femininity and mess around with femininity, and find comfort in femininity in a queer way." 
Despite these freedoms, the return to in-person elements of life have brought up safety and comfort concerns. 
Gibbons-Shapiro feels very safe at their school, which has a high queer and trans population, but adds, "I don't think I'd choose to wear something like a dress out to go into town or into a less queer space at this point because of safety concerns."
Silkes, similarly, states that they aren't always comfortable presenting femininely in public, saying, "I would be perceived as a woman and I think that would be so discomforting that it would turn me away from [femininity]."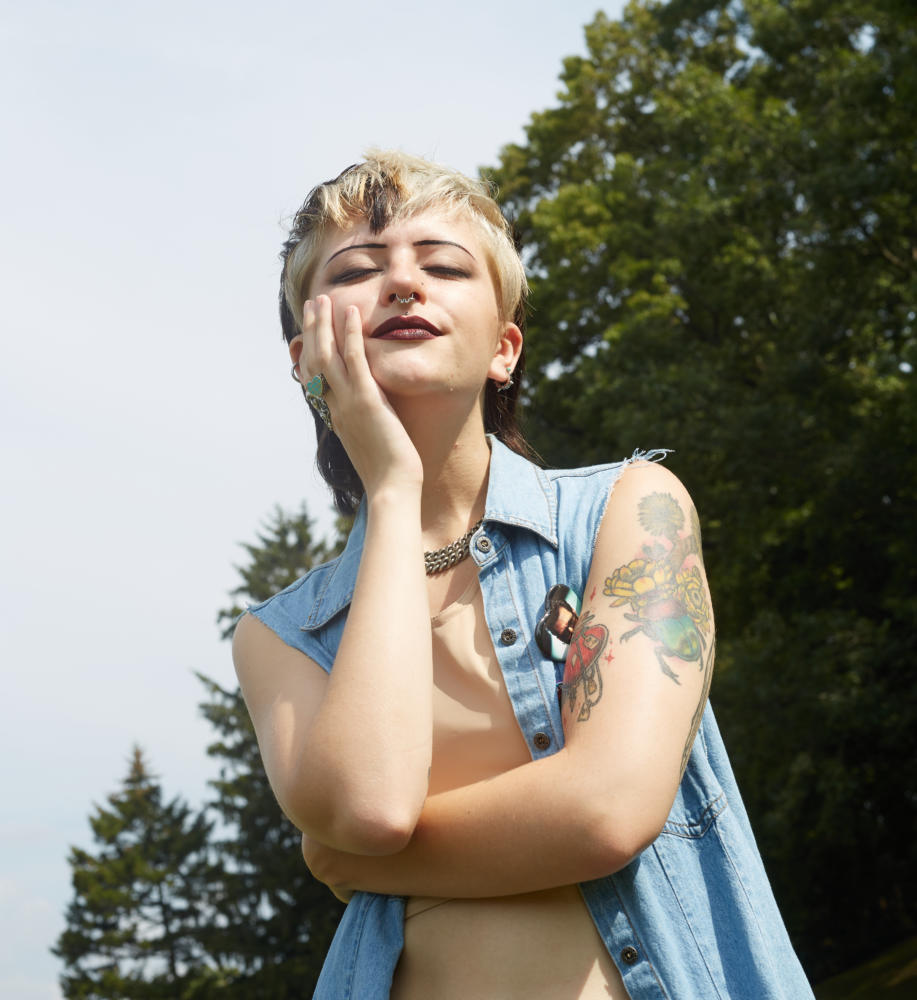 These dangers and discomforts can very quickly turn deadly. The Human Rights Campaign reports that at least 35 trans and nonbinary people have been murdered so far in 2021. This number is on track to significantly exceed 44, the number of murders reported by the organization in 2020. While more comprehensive research is necessary to determine the cause of this increase, the organization speculates that increased time in public is partially to blame. 
Regardless, the pandemic-adopted mindset is here to stay. In an August 2020 article from them. titled "How Quarantine Can Help You Learn to Accept Your Body and Gender Identity", Douglas Haldeman, PhD, clinical professor of psychology at John F. Kennedy University, recommended, "Everything you're doing and everything you're learning about yourself, you really should carry on after the period of social isolation." Trans and nonbinary people have clearly embraced this idea. In fact, they seem even more committed to it than before. 
Cecil Blue of Las Vegas, Nevada, who is nonbinary and uses they/them pronouns, has nearly tripled the number of interactions they have daily since last December. They find that they still aren't experiencing social dysphoria, even when misgendered by strangers: "I don't care…so long as I know who I am and the people I spend time with the most know me as myself."
Blue echoes the prevailing scientific opinion that the COVID-19 pandemic will eventually evolve into an endemic, a type of disease Columbia University describes as "consistently present but limited," which "makes the disease spread and rates predictable." (The flu is considered an endemic disease.) As a result, they consider the changes in the ways they perceive gender as one of the "side effects of the pandemic"—one of the many inequities that COVID-19 uncovered that will persist permanently, which also includes social isolation, economic struggles, and the collapse of America's image as a "first-world nation." 
"We will never get back to a pre-pandemic mindset, and I will never go back to trying to perform gender for this society the way I used to," they say. "These are all systems that are completely unreal to me, and I won't try to perform masculinity or femininity for others the same way I won't shut up about my wages at work."