#Youtube allows anyone to have their voice heard by millions. Whatever your interests, affiliations, or dreams may be. To the LGBTQ community, Youtube can be a place where they can broadcast themselves and let their voices be heard, and like-minded people can find and follow their content. But sometimes it can feel like there just aren't that many channels for them, especially if you're unaware some of the biggest stars on Youtube are LGBTQ! Here are 12 LGBTQ channels covering everything from movies to games, fashion to cooking, current events to educational #fitness, and more!
One of, if not the most successful vlogging channels there is, Tyler Oakley is an internet personality and Youtube juggernaut, with more than seven million subscribers and eight years of content. His sassy, energetic, and likable personality gained him a massive following, and since then has gone on to create videos featuring One Direction, Darren Criss, Jessie J, and even Barack and Michelle Obama. Tyler is an openly gay Youtuber and works closely with the Trevor foundation, and received the Trevor Youth Innovator Award in 2014 for making the single largest donation in the charity's history at $532,224.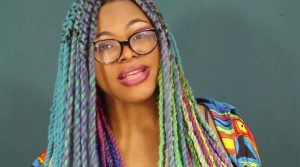 Covering both informative topics like a guide to pronouns, to more topical conversation like the Starbucks Red Cup conundrum, Kat Blaque is an opinionated vlogger and MTF trans person with more than 45 thousand subscribers. Kat's videos usually touch on gender, race, and social issues in the media. Her composed speaking style and savvy outlook make her videos endlessly watchable.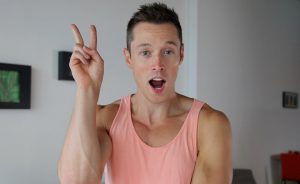 Creating videos with a focus on, fitness, fun, and the gay community, Davey Wavey is a Youtuber whose videos are primarily about topics tailored towards a gay audience. His second channel focuses on physical fitness. Davey Wavey's excited and vibrant personality bring his videos to life and with more than 115 thousand subscribers in more than 160 countries around the world, Davey Wavey uses his channel to spread messages about love and acceptance.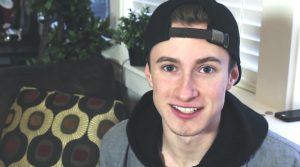 Image Source
With videos ranging from his transition, to advice for people in the trans community, Benton covers topics with a fun and engaging personality. Benton is a FTM trans person who creates both short films and videos like reacting to pre-transition photos, vlogs, and more helpful videos like summer/swimming attire advice for trans people. Benton has a Youtube audience of more than 58,000.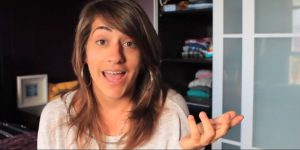 Mixing #comedy with self-love and reflection, Arielle Scarcella creates videos as a voice for the LGBT community. Arielle also founded Project Toasty, an online community aimed at helping people explore and express themselves. Ariella is one of the more prominent lesbians on Youtube and many of her videos are comedic sketches and vlogs about being lesbian. Her videos also include advice on dating, LGBT issues, #relationships and #sex, and life experiences. Her videos have been featured on HuffingtonPost, After Ellen, and BuzzFeed.She has more than 400 thousand subscribers.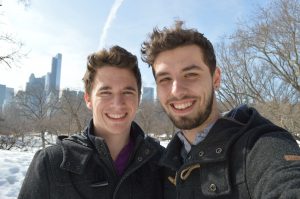 Can you imagine holding a long-distance relationship for seven years? That's what Luke and Vinny of V-Squared did before finally being married. V-Squared is a channel about their lives and relationship, featuring videos that cover topics like "Gay Couple's Morning Routine", current favorite things, and more. The channel currently has more than 82 thousand subscribers.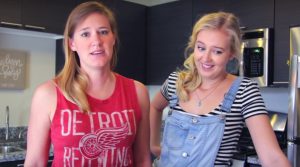 What started as a way to document their precious moments together during a long-distance relationship, Kaelyn and Lucy have since gone on to earn a massive Youtube following for their infectious personality and entertaining vlogs.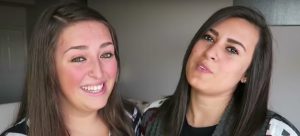 Angelica "Jelly" Perez and DayLynn "Day" Acacia are self-described "Entertainers as well as advice fanatics." As one of the more predominant lesbian couples on Youtube, their videos consist of advice as well as collaborated challenges with other members of the LGBT community. The goal of Jelly & Day is "to reach out to others and show that there are no boundaries to being lesbian, gay, bisexual, or transgendered."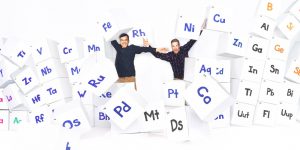 As you might guess from the name, AsapSCIENCE is an educational Youtube channel that delivers quick, concise lectures on #science topics. AsapSCIENCE was created by Mitchell Moffit and Gregory Brown. The two appropriately met in college studying biology, and have been together since 2007. AsapSCIENCE uses colorful drawings to convey scientific topics like 7 Myths About the Brain You Thought Were True, and Which Came First – The Chicken or The Egg?. AsapSCIENCE has more than 4,444,000 subscribers.
Combining low brow humor with insightful commentary, YourMovieSucks is a comedic film review channel that covers both major movie releases and small indie projects. Openly gay film critic Adam runs the channel, delivering smart critique on films that range from popcorn blockbusters like World War Z, to thought provoking art house films like Synecdoche, New York, to Pixar films such as Inside Out. YourMovieSucks has more than 245,000 subscribers.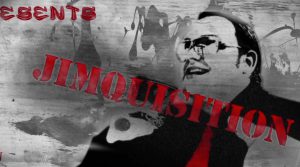 Image Source
The journalist that took the gaming industry by storm, Jim Sterling made internet fame with his web series The Jimquisition, where he covers various topics and current events. On his Youtube page also features Let's Plays and other video game themed content. When asked, Jim says he doesn't identify as gay or straight. He later clarified he is polyamorous, and may be one of the most well-known people on Youtube to be so.
Image Source
Beauty guru and fashionista Gigi Gorgeous is a MTF trans person. As a Youtube and TV personality, Gigi's channel covers everything from makeup and clothing to reaction videos and collaboration challenges, and even a taste testing video with Kylie Jenner. Gigi has a viewership of more than 2 million subscribers.