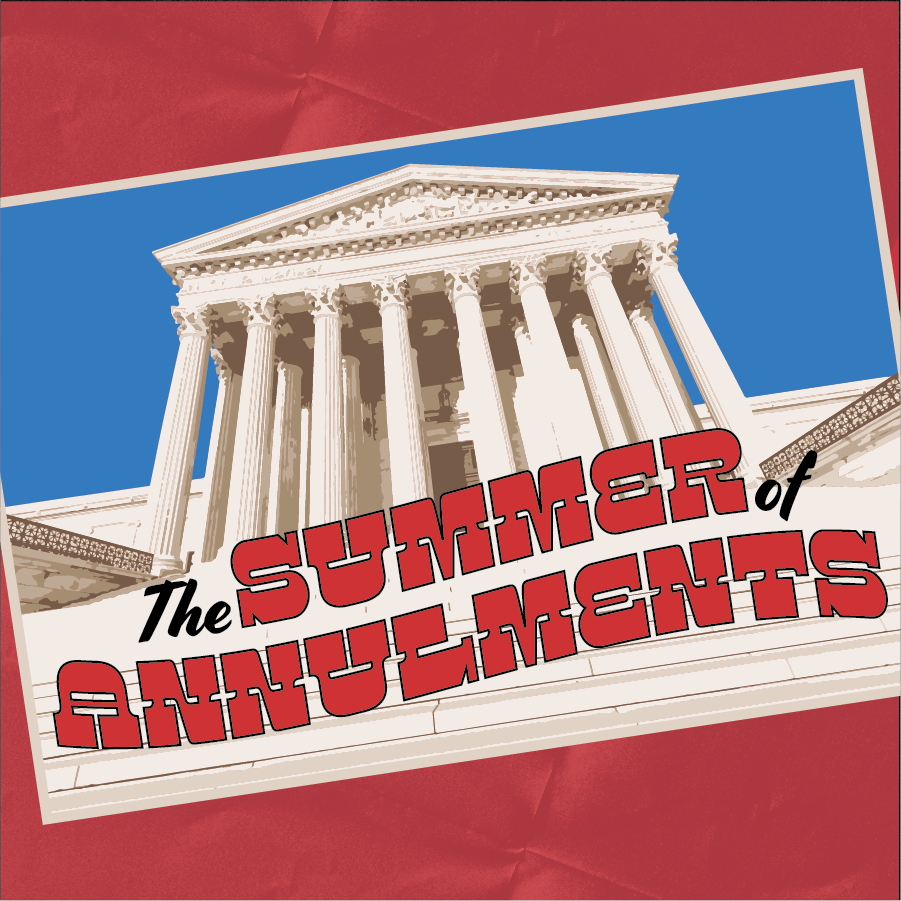 This past summer featured one of the most dramatic reversals in public policy in American history. The Supreme Court of the United States (SCOTUS) reversed five major government stances in policy. These included cases on the environment, the second amendment and abortion, among many others. These decisions have left a detriment to the LGBTQ+ community.
SCOTUS ruled on five major previous government stances, leaving the LGBTQ+ community in a new position. The first case to be discussed was West Virginia v. Environmental Protection Agency. In this case, SCOTUS ruled that the EPA does not have as broad reaching powers as it had thought. Climate activists have decried this ruling as setting back actions against climate change. 
The second case was New York State Rifle & Pistol Association v. Bruen. It was ruled that states can no longer require proof of self-defense to allow concealed carry of a firearm. The third and fourth cases both dealt with aspects of the First Amendment. Kennedy v. Bremerton School District allowed a football coach to pray with students after a game on school property. Carson v. Makin stated that a Maine tuition assistance program had to also allow religious schools into their program or else it would violate those schools' rights. 
Finally, Dobbs v. Jackson Women's Health Organization overturned Roe v. Wade, revoking federally protected abortions. This reversal was the first time in United States history that the Supreme Court overturned precedent to remove a civil liberty. This ruling removed federal protections for abortion meaning it is now up to each state to decide whether or not to allow abortions. As of the publication of this article, Ohio's six week abortion ban has been blocked via an Ohio judge.
Dr. Bobbi Reidinger, professor of sociology at Kent State University, stated how the Dobbs case specifically leaves nonbinary and transgender individuals at a disproportionate disadvantage. "I think trans and non-binary individuals are left out of the conversation entirely," Reidinger added, "they have even less access to healthcare in general because of their omissions and that holds true with reproductive health."
On top of this, the National Center for Lesbian Rights (NCLR) reported that, "all LGBT-identified people who could become pregnant are at risk for an unintended pregnancy, and in fact studies have shown that lesbian young women in particular are two to ten times more likely to become pregnant than heterosexual youth." This shows how this abortion reversal affects the community. On top of this, the Hyde Amendment – the policy that disallows abortions to be covered by Medicaid – has been policy for over 30 years. This removes access to abortion for economically disadvantaged individuals, which affects LGBTQ+ individuals at a disproportionate rate.
"I think it's important to note the change in precedent here," Reidinger says, "Now, you have the Supreme Court overturning a major court precedent to remove a right from people. This is dangerous."
In his concurring opinion in the Dobbs case, SCOTUS Justice Clarence Thomas stated that the court should also review cases that federally protect contraceptives, queer sex, and queer marriage. This does not mean that the court will review these cases, nor does it represent the views of any other justice on the court. It does, however, cause concern amongst LGBTQ+ individuals and their allies. According to NBC News, Justices Alito and Thomas signaled before the opinion was leaked back in June that they wanted to reverse Obergefell v Hodges – the case that legalized gay marriage nationwide. The article continued to state that the reversal of Roe v Wade, "opens the door for conservative activists to chip away at rights recently established, particularly the right to same-sex marriage."
There are resources to help LGBTQ+ individuals, though. One resource is the Kent State University LGBTQ+ Center. The LGBTQ+ center advocates and educates for queer individuals and has resources avaliable for those that want or need help.