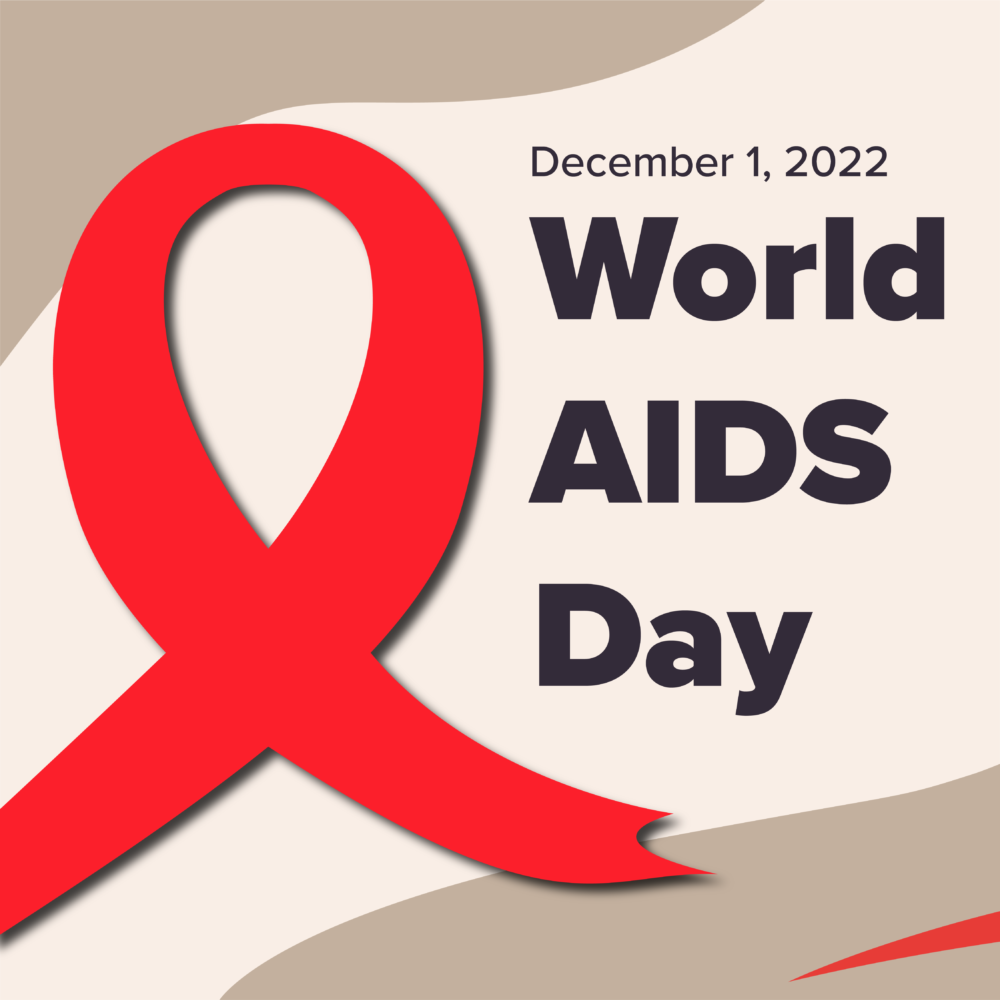 Today is World AIDS Day, which takes place every year on December 1 and is hosted by the World Health Organization. The day was first observed in 1988 and was the first global health day. The purpose is to bring people together in remembrance of those lost and fight to find a cure for HIV. The 2022 theme is "Putting Ourselves to the Test: Achieving Equity to End HIV," the goal is to rid barriers and inequities that prevent HIV testing and access to healthcare. 
There are an estimated 38 million people globally who are HIV positive. The virus was found in 1984 and since then over 35 million have died of HIV or AIDS related illnesses. This makes it one of the most destructive pandemics in history. World AIDS Day keeps the fight against HIV relevant to the public. It increases the awareness for funding and better healthcare. 
A prominent way the fight is kept public is through art. For decades, art has been used as a method of protest and to honor those lost. "Art has been a part of the HIV / AIDS struggle for years," said John-Michael Warner, associate professor of art history at Kent State, "In some ways since the earliest days of the HIV / AIDS movement."
One particular organization is ACT UP, the AIDS Coalition to Unleash Power, which still exists today. "They were very involved in using art as a way to make statements, to make claims, to disprove stereotypes, or to communicate big ideas," said Warner. Some of the original participants include Felix Gonzalez Torres and Keith Haring, who were a part of reviving the ACT UP pink triangle in the 1980s, due to its significance in AIDS discourse.
Another important part of World AIDS Day programming is A Day Without Art, "an international day of action and mourning in response to the AIDS crisis," and sponsored by Visual AIDS. The day was founded as a response to the worsening AIDS crisis and it was decided to coincide with World AIDS Day.
In 1989, a group of curators, writers, and artists made a call for "mourning and action in response to the AIDS crisis" with the purpose of celebrating those who were lost, supporting care for everyone with AIDS, educating the public, and finding a cure. Musuems and galleries participated by "shrouding artworks and replacing them with information about HIV and safer sex, locking their doors or dimming their lights, and producing exhibitions, programs, readings, memorials, rituals, and performances." 
"A Day Without Art became an opportunity for museums to close their doors or to make some very public protest that the public responded to," described Warner, "There were efforts on the ground floor to make change and to use something as powerful as art, to make that statement and have people take a step back and realize that our neighbors are getting hurt."
Due to this history of art intersecting with the AIDS crisis, Fusion decided to unite the entire art team to create a single project. The team created a series of infographics containing essential information for people to better understand World AIDS Day and how they can make a difference.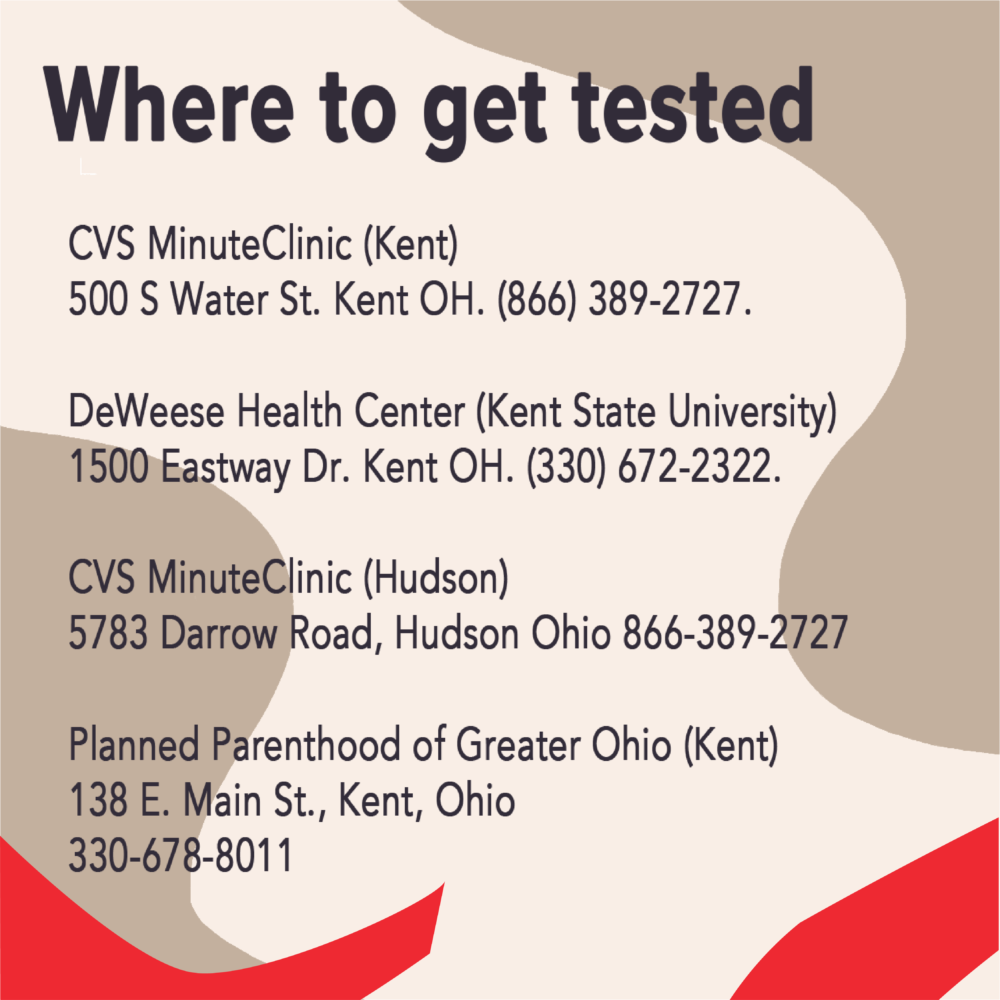 One way to show your support on World AIDS Day is to wear a red ribbon. This ribbon is a "universal symbol of awareness and support for people living with HIV." This symbol came to be in 1991 when a group of artists wanted to plan a new project for Visual AIDS. HIV was highly stigmatized at the time, so the goal was to create a sign of compassion for people living with HIV.
The artists took inspiration from the yellow ribbons used to honor U.S. soldiers in the Gulf War. They chose red, because they did not want to use the typical pink or rainbow stripes commonly attributed to the LGBTQ+ community. They wanted to convey that HIV / AIDS was not only a queer issue, but it could affect anyone. Red is also associated with boldness, passion, the heart, and love. 
Finally, there are ways for people to be involved and make a change. "I think one of the best things we can do to celebrate World AIDS Day is to get tested," said Warner. Testing is the only way of knowing your status, which is the best way to prevent the spread of HIV. Routine testing is beneficial to your overall health and important if you have unprotected sex or sex with multiple partners.
You can also participate in a Day Without Art, there is a full schedule of events you can attend across the country. Art is a powerful tool in influencing the public, and has been utilized by activists for years. 
"Art moves me because it's vibrant, and reflects the complexities of our society. Art is patient with me, but at the same time, impatient and demanding of my attention and I think that's very true of the ACT UP and the Visual AIDS discourse today," Warner stated, "It's a very patient medium that is successful in its enterprise of communication, education and aesthetics, but it's seductive in that way."